The detailed procedure related to the symbols of SGH Warsaw School of Economics in Warsaw and the cultivation of its traditions and customs is set out in the Annex to the Rector's Order No. 7 of 10 March 2017.
---
The SGH Banner
 
Image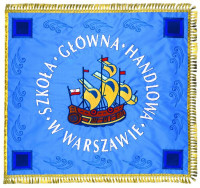 On September 24, 2002, during the ceremonial inauguration of the academic year 2002/2003, Marek Borowski, Speaker of the Polish Parliament, handed over to prof. Marek Rocki, Rector of SGH, the new banner of the university.
Image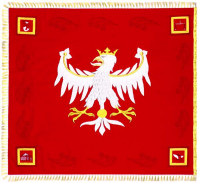 On October 13, 2002, a ceremony was held for the consecration of the new SGH banner by Cardinal Józef Glemp in the Academic Church of St. Anna in Krakowskie Przedmieście.
---
Rector's insignia
The chain
The referenced media source is missing and needs to be re-embedded.
The sceptre
Image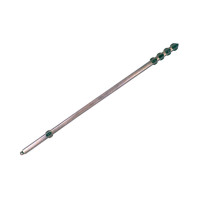 The ring
Image