Event date:
1. - 2.09.2022, All day
The conference will bring together faculty and researchers from CIVICA's eight leading European universities in the social sciences: Bocconi University, CEU, EUI, Hertie School, SNSPA, Sciences Po, SSE, and LSE.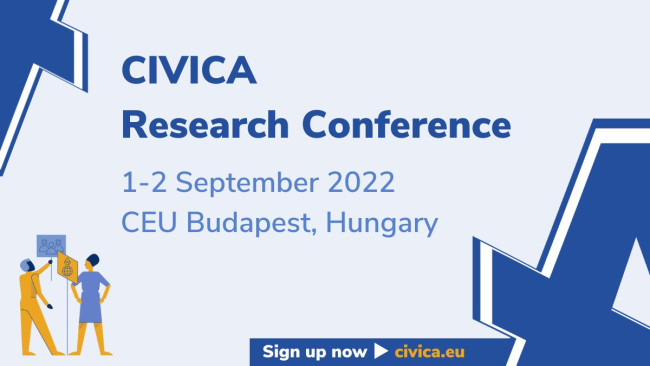 The conference will be organised around the four core themes of CIVICA:
Societies in Transition, Crises of Earth
Democracy in the 21st Century
Europe Revisited
Data-Driven Technologies for the Social Sciences
The event will feature a plenary lecture by Thomas Carothers, Senior Vice-President for Studies at the Carnegie Endowment for International Peace in New York.
The conference is open to everyone interested. 
Registration is required for both online and in-person participation. Deadline: 15 August 2022
Type of event:
conference
Location:
online or in-person
Organiser:
CIVICA & CEU | Budapest Campus in Hungary