Event date:
15.12.2022, 13:00 - 14:00
The SGH Institute of Human Capital invites academics and doctoral students of the university to an open meeting entitled "Publishing in High-impact Journals: A Multi-stakeholder Perspective" with the participation of the special guest – prof. Na Fu from Trinity Business School in Dublin.
Purpose of the presentation
Conducting high-quality research and publishing it in high-impact journals is becoming more and more challenging. This talk will provide a multi-stakeholder perspective to help shape your research into positive outcomes. Professor Na Fu will provide the perspectives of the editors, reviewers, participants, funding agencies, journalists, and authors. To publish in high-impact journals and apply for funding successfully, meeting the demands of and finding the synthesis among these stakeholders will be critical. Professor Fu will provide honest, constructive, and hopefully interesting insights from her publishing journey.
Registration
If you are interested, please fill in the registration form.
Special guest
Image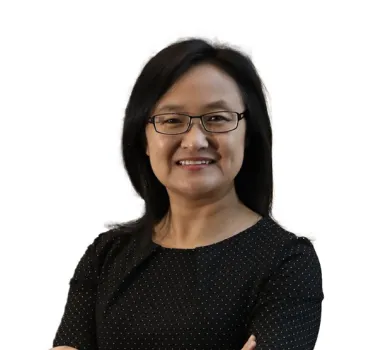 The special guest of the meeting will be prof. Na Fu from Trinity Business School in Dublin. She will share her extensive experience and good practices in publishing in renowned scientific journals and raising funds for research. The presentation will be interactive, with the possibility of asking questions and discussing, and will be conducted in English.
Dr Na Fu is an associate professor of human resource management at Trinity Business School, Fellow at Trinity College Dublin. She was the Founder and Director of MSc Human Resource Management between 2016 to 2021, a triple-accredited programme and Lead for Digital Workplace at the Trinity Centre for Digital Business. Dr. Fu's research focuses on strategic human resource management, professional service firms, people analytics and digital transformation. Her work has received international acclaim via publications, research grants, multiple prestigious awards and nominations, and international collaborations. Professor Fu has published her work in international leading journals, including the Journal of Management, Human Resource Management, Human Resource Management Journal, Human Relations, Journal of Business Ethics and Journal of Business Research, among others. She has been awarded over €2.7 million in research funding.
Location:
SGH, building C, room 2E
Organiser:
Institute of Human Capital